Description
Seldom Falls is a quiet game about building a town. Seldom Falls is a challenging game about weather and erosion. Seldom Falls is a block placement game where you drop walls and houses onto the town of Domond. Walls protect houses, houses produce gems. Every so often, the weather comes and batters the town. If your town meets the ever-rising height requirement, you keep building.
History
Began in late 2016, the game rapidly turned into a very interesting thing. It is currently being worked on by Randy, with audio provided by Dren McDonald and Daria Novoliantceva.
Features
Easy to learn puzzle mechanics.
Unique gameplay, unlike anything else out there, about weather survival.
A beautiful hand-drawn art style with rich animation, day-night cycle, and weather systems.
A mix of simulation and storytelling, with procedurally generated moments.
Quick, perfect mobile gameplay, with a deep and ongoing tale.
Videos
GDC TouchArcade preview YouTube
Logo & Icon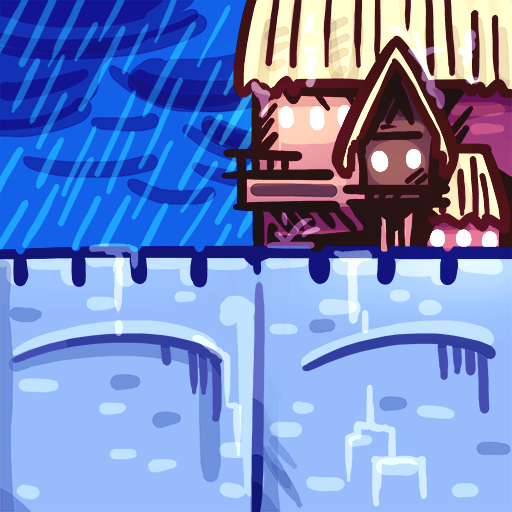 Awards & Recognition
Seldom Falls has not received any awards or recognitions yet. Please check back later to see if things change.
Selected Articles
"We have a much better idea what Seldom Falls is all about, and it's incredibly clever and interesting. I really can't wait to see how Seldom Falls turns out."
- Jared Nelson, TouchArcade.com
Additional Links
About Randy O
Boilerplate
I'm an independent game designer and artist. I'm part of the Tiger Style Games collective and a contractor for other companies. But more than anything, I love designing my own titles.
More information
More information on Randy O, our logo & relevant media are available here.
Seldom Falls Credits
Randy O'Connor'
Creator, Coder, Artist
Dren McDonald
Audio
Daria Novoliantceva
Audio
Contact
presskit() by Rami Ismail (Vlambeer) - also thanks to these fine folks